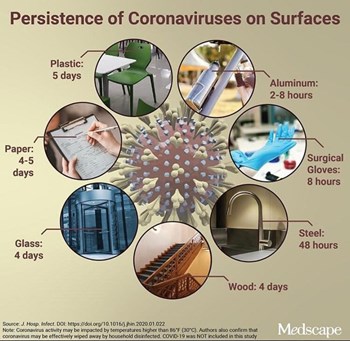 As you can imagine, our office has been inundated with calls and emails concerning proper protocol should a resident or a tenant in a building either contract or be exposed to someone who has tested positive for the coronavirus. This raises a host of considerations relating to best practices, disclosure, privacy concerns and legal responsibilities. The following are our recommendations to cooperative and condominium boards as well as rental property owners:
First and foremost, cooperative and condominium boards and rental property owners should create formal protocols and procedures to help prevent the spread of the virus, whether or not there is a confirmed illness in the building. Such protocols should include the following:
1. Hand sanitizer should be placed in conspicuous areas of the building where residents routinely touch things, such as near mailboxes, the concierge desk, and in elevators (where people press buttons).
2. If your building has a gym, laundry room, playroom or swimming pool, we recommend that a) disinfectant wipes should be supplied in each area for use; b) a notice should be conspicuously posted reminding individuals to wipe down any and all surfaces that may be touched by them (e.g., weights, bands, exercise balls, washing machine and dryer control panels and door handles, soap dispensers, children's chairs, tables, toys, pool handrails, lounge chairs) both before and after use; and c) the notice should also remind individuals to wipe down all doorknobs, light switches, water-cooler spigots, and television remote controls before and after touching them.
Next, any board or owner that has reason to believe that a tenant or resident may have contracted the virus or been exposed to it should seek information on the health status directly from that tenant or resident. If a board or owner learns that a building occupant is confirmed to have coronavirus, a series of further procedures should be implemented: