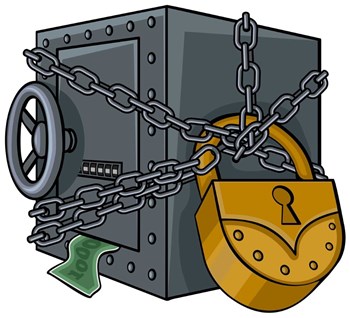 When electing board members to serve on behalf of your community, you expect them to be on their best behavior and to think of the needs of the building and the people who live there when making their decisions. Regardless of the type of community they serve, board members have a responsibility to govern and make decisions on behalf of that community. This is often referred to as the board's "fiduciary duty."
Decisions made on behalf of a board's fellow residents must be made in good faith, with the best interests of the community firmly in mind, and violating this duty can lead to legal consequences for boards and individual board members who stray. Unfortunately, some people do stray—and this is why the legal community is steadfast about clearly defining what is expected and required in a board's fiduciary duty.
A Fine Line
Condo, co-op, and HOA board members in the Sunshine State must walk a fine line when navigating the breadth and limitations of fiduciary duty, and they must be extremely knowledgeable regarding their responsibilities. But the burden of fiduciary duty does not fall solely on the board; owners and residents must also be aware of their rights, so that they will know what to do should a board member make a decision that perhaps is not in the best interests of the entire community.
Under Florida state law, a fiduciary relationship exists where there is special confidence in one party, which is then bound to act in good faith with regard to the interest of another party, explains Shari Wald Garrett, an attorney with Siegfried, Rivera, Hyman, Lerner, De La Torre, Mars & Sobel, P.A., headquartered in Coral Gables. "A board's duty includes, but is not limited to, fair dealing and a general prudence in how one obtains information and makes decisions on behalf of the condominium association," she says.
Therefore, when facing a decision, the board members should always make that which is deemed in the best interest of all of its members—and of all of its residents. More specifically, Florida Statute Section 718.111, which governs condominiums, provides in pertinent part that "the officers and directors of the association have a fiduciary relationship to the unit owners," and states further that "an officer, director or manager may not solicit, offer to accept, or accept anything or service of value for which consideration has not been provided for his or her own benefit or that of his or her immediate family, from any person providing or proposing to provide goods or services to the association."
Failure to adhere to this statute results in liability for the board in violation of criminal law, says Rosa M. de la Camara, an attorney and shareholder with Becker & Poliakoff, also based in Coral Gables, adding that there are many examples of how a board member or members can breach their fiduciary duty.
"Normally a breach arises when a board member is 'financially interested' in an entity which enters into contract with the association. For example, a board member might fail to disclose that he or she has a business relationship with a vendor. A director is required to disclose if he or she has any financial ownership or pecuniary interest in the vendor company," says de la Camara. "Interestingly, Florida statutes do not prohibit a director with a conflict from voting; rather, it provides that such a director may vote so long as the conflict is disclosed and there are sufficient other votes to approve [or reject] the action."
According to Garrett, a breach of fiduciary duty might also occur if a board member misappropriates association funds, takes a monetary kick back, or receives a service without charge or at a discounted rate from an association vendor.
Disclosing information to non-board members when such information is intended for the board only—information about rules violations or pending litigation, for example—is also considered to be a breach.
"It is always prudent for the board of directors to consult with its accountants, engineers and/or legal counsel prior to making any 'major decision' that is going to impact its unit owners, financially or otherwise," Garrett says.
Defending Duty
Garrett notes that the Florida Department of Business and Professional Regulation (DBPR) receives complaints submitted by unit owners, but stresses that other board members are also obligated to uphold their duty both individually and as a governing body.
Florida Statute Section 718.501(1)(d) and the Florida Administrative Code provide several enforced remedies that include penalties such as the issuance of warning letters, the issuance of cease and desist orders, restitution orders and civil fines that can run as high as $5,000 per violation, according to Garrett. Additionally, a court may also award the prevailing party court costs and reasonable attorney's fees, and, if the division prevails, may also award reasonable costs of investigation.
"There have been many cases where board members and managers who have unrestricted access to association funds have been found guilty of theft, and are thus required to make restitution—or even face incarceration," adds de la Camara.
According to Cindy A. Hill, Esq., of the Hill Law Firm, P.A., in Osprey, what's tricky about fiduciary duty is that there aren't state agencies that monitor or enforce a residential board's adherence to its fiduciary duties,
As legal action can be quite cost prohibitive Hill, like Garrett, "strongly encourages" anyone involved with a board of directors to consult trained professionals at the outset of a major decision. More often than not, this will help protect from a prolonged legal battle down the road.
Taking Care of Business (Judgment)
In many states, including Florida, a 'business judgment rule' is in place to protect board members from liability in the case of an honest mistake in judgment. According to Hill, section 617.0830 of the Florida Statutes provides that, among not-for-profit corporations, should board members act reasonably, making their decisions in good faith and in the best interests of the corporation, the courts generally refrain from intervention—even when the result of those good-faith decisions is less than optimal.
In fact, says Garrett, even "Proving gross negligence is not enough to overcome the business judgment rule's protections." An officer or director must be shown to have derived an improper personal benefit, either directly or indirectly, or done something to constitute recklessness or an act of omission that was in bad faith, with malicious purpose, or in a manner exhibiting wanton and willful disregard of human rights, safety or property, she says.
In fact, in Garrett's experience, the business judgment rule is so clear and so specific that most issues are handled out of court, as litigation is often less appealing than going through mediation to settle matters internally.
In one of the few examples that she could cite (and one that supports keeping matters out of court whenever possible), Garrett mentions a condominium investments case in Coral Way, where there was an action against the board officers for a perceived breach of fiduciary duty.
As a result of alleged financial misdeeds, the condo's owners were hit with a special assessment to replenish the community's coffers. The owners bringing the charges against the board attempted to raise an affirmative defense, stating that they should not have to pay for this special assessment, given that its sole purpose was to correct the officers' previous misappropriation of funds. But the court overruled this claim, stating that the assessment was legit, and the money needed to be paid by those who set it forth. Basically, despite the assessment's entire existence being predicated on the board's ill use of funds, the afflicted parties still needed to cover the assessment, in the eyes of the court.
"At the end of the day, the only way to navigate a perceived fiduciary breach that cannot be settled among the committee is to sue," says Hill, who is currently involved in one such ongoing dispute, surrounding a condominium complex on Longboat Key.
As reported by The Longboat Observer, Peter DiNicola, an owner at the Arbomar complex, has sued his condo association and members of the board for allegedly sanctioning illegal work. DiNicola also claims that the board fired a whistle-blower, who previously attempted to bring the allegations to light.
In a motion filed on August 1st, further allegations were made by DiNicola, including that board members illegally held meetings in secret, and didn't follow proper procedure when they approved a window project that's currently underway—a project that required an assessment of $8,000 per unit owner. If these allegations prove warranted, explains Hill, a clear violation of fiduciary duty is afoot.
So while it may be an honor to be elected as a board member, one has to remember to be honorable while serving in such a capacity, and to not take advantage of the power he or she wields. The situation can get messy and ugly quickly.
Michael Odenthal is an editorial assistant and staff writer at The Western & Central Florida Cooperator. Freelance writer Danielle Braff contributed to this article.