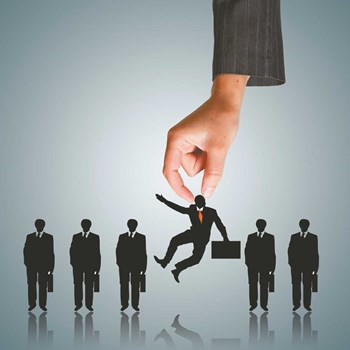 Running the day-to-day business of a condo development or an HOA of any size—be it a sprawling, multi-building community, or a single self-contained building—requires not just a functional board but a team of competent outside professionals. These professionals keep things running smoothly and efficiently for residents and boards—from the legal counsel who advises board members on their responsibilities under the law to the accountant who balances the books and keeps tabs on the building's assets to the property manager who juggles board, resident and municipal concerns.
Since the professionals working for your building community are so essential, it's critical that you as a board collectively choose the best people to work for you, whether as an attorney, accountant or manager. Figuring out how to choose those people is the difficult part however, as there are hundreds of professionals in each market, all clamoring for your community's dollar.
The Decision-Makers
While just about everyone in your association or building will have an opinion on who should be hired to do a particular job for the community, ultimately that's a decision made by the elected board. Board members get to figure out which management company to select, along with which accountants, attorneys and other professionals to hire, says Andrew Fortin, senior vice president of government and public affairs at Associa, an association management company with about ten offices in Florida and nationwide.
"The board should give special thought to how each professional level service provider is hired, and should engage in due diligence to confirm professional licenses, uncover any ethics complaints or other potential red flags," Fortin says. "Some management companies offer pre-screened vendors that the association may choose to use if they wish. This can be a benefit to the board, as many of these vendors are pre-screened to ensure they are fully licensed and insured."
In some jurisdictions, state law requires that any service to a community above a certain dollar threshold—say, $5,000 or above—must be obtained through a competitive, sealed bid process, Fortin says. Once the condo board decides on its management company, the management can look for the other professionals via bids or via their own recommendations.