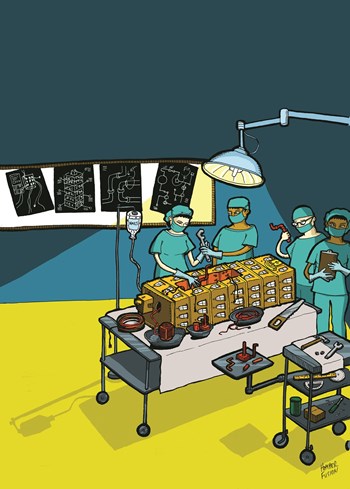 If you think about it, a multifamily building isn't that much different than the human body. Both house important complex operating systems and organs. Both take in fuel and produce waste, and both require regular check-ups and a good maintenance program to stay healthy and thriving.
And just like humans need to see doctors regularly for updates on the heart, lungs and eyes, buildings need to have examinations of its systems as well, with regular checkups required.
Charles A. Merritt, P.E., president of Merritt Engineering Consultants, P.C. with offices in Davie, notes that a multifamily building's primary operating systems include the building envelope, waterproofing, electrical, mechanical, plumbing, elevator systems, as well as heating, ventilation and air conditioning, or HVAC. "Each of the building systems can present a number of problems that will affect the level of comfort in the building," Merritt says. "One notable problem that can affect a building as a whole is a lack of insulation, along with air and water infiltration from the building envelope. Improper insulation leads to inefficient operation of the mechanical systems associated with the building."
The Air in There
With the average daily temperature hovering around 82 degrees, Floridians take their air conditioning very seriously. There are two common systems. The first is a chilled water system, which requires one central plant on the ground or the roof, which provides cool water to a series of fan coils within each condominium unit.
"We see these systems in a lot of condos," says Keith Walker, owner of Quincy's Heating & Air Conditioning, Inc., in Panama City Beach. "The efficiency with this system is that you have one central point that provides all the cooling capacity to each unit."