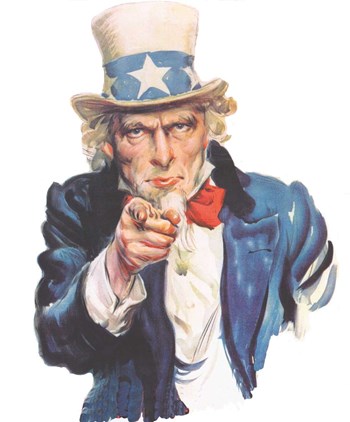 In a dense urban or sprawling suburban environment, people can still feel isolated. While high-rise residential buildings and suburban subdivisions put many people and families in very close proximity to one another, living side-by-side doesn't automatically transform a group of people into a community. Sometimes, just the opposite.
We all lead busy lives, our schedules are more than hectic and the last thing most people want to do is attend an HOA board meeting to discuss tedious bylaw alterations and HVAC repair schedules. Therefore, attracting and recruiting committed board members is crucial, because it ultimately improves the quality of life within the building or association community.
Training Ground
On the whole, community-management pros believe that committees provide a worthwhile training ground for potential board members, and a way to tap into other owners' specific knowledge and keep them involved and engaged.
"Committees are a good training ground for future board members, because it gives a background into how the association works and how it functions," says Gary Budd, president of Crest Property Management in Boca Raton. "It gives them a chance to interact with other people in a community and with the board. When they do come to board meetings, they will have a leg up on how the board runs and operates. Committees are a good stepping stone for a board member. Every time a new board takes over, they should send a list to all the unit owners of all the committees that the association has, and ask for volunteers for those committees."
"We know many unit owners want to be board members but they don't have the time, so committees are a good way for them to get more involved with members of the community, share their ideas and understand how the dynamics work," says Steven Zamora, the community association manager of Beach Club of Hallandale Community Association Inc. in Hallandale. "As committee members get more involved, they begin to see how much time being a board member would require. If they see being on the board is something that they can juggle with their already hectic schedule, then they should consider running for the board."
"Seasoned board members can try to get volunteers on a number of critical committees," says Douglas E. Wilson, AMS, PCAM, CPM, CMCA, and president of AMI Advanced Management Inc. of Southwest Florida in Sarasota. "These committees can range from the landscape committee to rules and regulations, and can be a pool of talent for future board members."
Barriers to Involvement
Many professionals believe that before owners can be recruited to serve on committees or the board, they need a shared sense of community and a desire to be involved in its affairs and that many newcomers don't understand what living in a residential community requires of them. Many who don't know have no desire to learn. They're apathetic, says Matthew Hohl, assistant vice president at Legum & Norman, a branch office of Associa, North America's largest community-association management firm.
Conflict is another barrier to involvement. "Where the board has strong personality conflicts, people would rather not be bothered in their home with that type of drama," Hohl says.
Community Benefits
If these barriers can be surmounted and the community functions well, owners enjoy significant benefits and in most cases, security immediately improves when everyone knows their neighbors. Also, when people feel pride of ownership in their community, and a shared value system with shared goals in maintaining the property and amenities, it creates a more collegial and harmonious living environment.
"Board members, residents and property managers all have the same goal; to keep the property up aesthetically, and to make sure the rules and regulations are followed," says Budd. "The important thing about rules and regulations is that people move into communities because they know that, and they want all the unit owners to follow those rules and regulations for the benefit for the entire community."
"Another benefit of building community is that residents can define their own community in terms of references, facilities and regulations," adds Wilson. "Board meetings are for board members to make decisions."
"At the end of the day, the community is an investment for unit owners," says Zamora. "So the more you bring the community together, the better it is for everyone, because everyone has that common interest and wants what is best for the community."
Building a Community
The experts note that there are a wide variety of approaches to successful community-building. One firm may query residents via survey to gauge their opinion on community issues such as landscaping or lobby décor, while others may take an informal vote. Another community-building technique is inviting owners to attend educational programs.
"One way to cultivate closer ties between residents is to have a newsletter on a monthly or quarterly basis," says Budd. "Another way would be to have the minutes from the board meetings either sent out or mailed to all the unit owners and send out a quarterly report on the financial status of the community. Another good idea is extending personal greetings to new owners coming into the community and bringing them some sort of a present like flowers or a bottle of wine, a welcome wagon thing. Another idea is having a semi-annual party for the unit owners, either paid for by the association or association members can make contributions." Hohl's managers encourage owners in their buildings to become active in neighborhood organizations and report back to the board. "Each neighborhood has its own community calendar, festivals, and parades," he says "Getting the building involved in the larger neighborhood's activities and neighborhood organizations helps feed the building's sense of community."
"Board members and managers should use social media which is a very popular means of communication now to bring residents closer together," says Zamora. "Who reads emails anymore? Everything is done with social media. We also use YouTube videos. We do tours around the community on different construction projects and post the videos on YouTube. This is especially good for owners who live outside the general vicinity. It's a great way for them to know what's going on in the community, especially when they are not here. I prefer to do Survey Monkey whenever new projects are coming up, that's one way the owners can voice their opinion and find out what the community thinks about a particular subject."
Whether your community is a small urban building or sprawling suburban development, getting your residents actively engaged and involved in community business is key to maintaining value and cohesion among neighbors. Through communication, committee work, and conscious effort, today's active residents can become tomorrow's proactive board members.
George Leposky is a freelance writer and a frequent contributor to The Western & Central Florida Cooperator. Staff writer Christy Smith-Sloman contributed to this article.