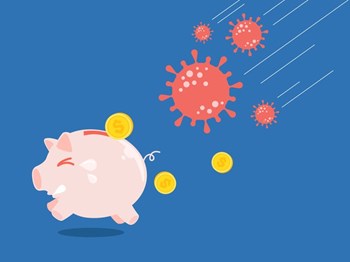 Questions to our firm about how homeowner and condominium associations should respond to the coronavirus (COVID-19) epidemic have come in waves. When news of the virus broke, we were asked by HOAs and condos how to keep homeowners safe. (See: Coronavirus: What Should Homeowner and Condominium Associations Do?) Then, once health concerns cancelled board and membership meetings, questions turned to how to transact association business without having physical meetings. (See: The Coronavirus, Flu, and HOA/Condo Association Meetings and "Let's Have Our Meeting Online!") Now, with the extended health and economic crisis, association boards are concerned both about the association's finances and how to possibly assist owners financially, such as by deferring collection of assessments.
These directors' concerns are commendable, and emphasize the "community" aspect of community associations. However, before making any significant changes, the whole picture and circumstances of the specific association must be considered. This article provides a few suggestions for considerations for associations in difficult times. But recognize: It's far harder for a community association to change its finances than it is for a business. Here are some of the difficult realities specific to HOAs and condo associations as they consider options:
Association Expenses Are Likely Fixed
Unlike banks, mortgage companies, or other for-profit businesses, community associations are nonprofits. Homeowner and condominium associations aren't designed to make money. They're designed to pay the association's bills. Monies collected aren't retained by the association, but are forwarded to others, such as the power company, plumber, insurance carrier and so forth, even the government. For instance, one of our associations recently paid the premium covering 300 townhomes to an insurance company. Unless third-party vendors have also stopped requiring payment (which is very unlikely), the association's expenses will remain constant. In addition, the association likely has signed yearly or multi-year contracts with vendors that prevent the association from simply cancelling or reducing services and costs.
Assessments Are Likely the Only Revenue Stream
Usually, assessments are the only income for an association. As a result, if the association fails to collect owed assessments, the association will owe debts but lack the funds to cover them. Such a shortfall can usually only be made up by:
Not paying necessary obligations and suffering legal consequences