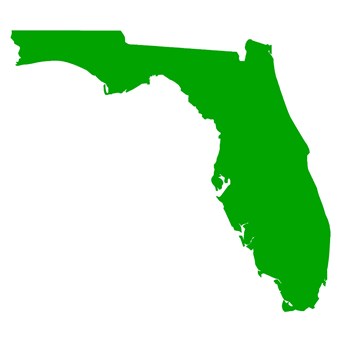 Americans today are moving toward a more well-developed awareness of the environment, and what it takes to protect and preserve Earth's natural resources. City dwellers and suburbanites alike typically recycle paper, plastic, and glass, and now more than ever, look to conserve energy whenever possible. Some even garden and compost.
The environmental movement didn't start with this enlightened generation, or even a generation or two prior. In one form or another, various groups and organizations have been advocating for preservation and conservation since the 19th century.
When Green was Green
The American environmental movement first began to take shape in the early 1830s, when Henry David Thoreau authored his novel, Maine Woods. He called for conservation of and respect for nature, along with federal preservation of virgin forest. By the 1860s, the United States government had already begun to create parks and to set aside wild lands for public good. Yosemite became the first national park in 1872, the same year the Audubon Society was founded. The Sierra Club was formed in 1892, and the Forest Reserve Act was ratified before the century was out. President Theodore Roosevelt visited Yosemite in 1903 and popularized conservation as a responsibility of government. By 1916, the National Park Service was established and Americans were embracing environmental causes.
The Rise of the Green Movement
The national parks movement lost some steam as the 20th century wore on. With two world wars and the Great Depression to contend with, environmentalism did not remain a concern for most Americans or the federal government during the first half of the 1900s. Manufacturing catapulted the American economy onto the global stage, and with it came scores of new chemical treatments and processes. At the time, the public was unaware of any ill health effects, and a growing nation with millions of new jobs took precedence over thoughtful sustainability measures. It would take a freak event in Pennsylvania in 1948 to prompt a national outcry and fuel new concerns for more personal issues like clean air.
In October of 1948, a lethal 'fog' formed over the town of Donora, Pennsylvania when weather conditions trapped a haze of dangerous chemicals from American Steel & Wire and Donora Zinc Works over the town. By the time rain dispersed the fog, 20 people were dead and 7,000 were ill or otherwise affected; the ghastly event raised public awareness nationwide, and once again Americans were focused on environmentalism.
The beginning of the modern "green" movement could be traced to the founding of the Environmental Protection Agency (EPA) in 1970. Rachel Carson's book Silent Spring, which covered the dangers of pesticides, also reached an eager audience during this era, leading to numerous steps at state and federal levels to clean up the environment. New laws including the National Environmental Policy Act, the Clean Air Act, the banning of DDT, the Water Pollution Control Act, and the Endangered Species Act were put into place, and Earth Day was established.
In the 21st century, Americans are even more interested in efficient living. Thanks to ongoing research and development, eco-friendly lifestyles are possible not only in single family homes, but also in co-ops, condominiums, and other multifamily dwellings.
Improving Your Space
There is an old adage about blooming where you are planted, which loosely translates to "Do the best you can where you are." This is definitely true for older condos, co-ops, and multifamily properties. Local governments are generally responsible for property development, and as such they recognize the impact construction and renovation have on the surrounding environment. Laws continue to change on local, state, and federal levels to facilitate and guarantee positive changes. For almost a decade now, green building guidelines have been modeled on a rating system known as Leadership in Energy and Environmental Design, or LEED. The LEED system was developed by the U.S. Green Building Council (USGBC) to promote green residential and commercial building construction.
When it comes to eco-friendly improvements, older multifamily dwellings may require more creative efforts to achieve environmentally sound policies and practices, but small collective efforts do equal positive changes. No one can do everything, but everyone can do something to protect the environment and to conserve resources.
Some Sustainable Solutions
A condo board or an HOA looking to head for greener pastures may find the idea overwhelming at first. After doling out to the energy and gas companies for decades, how can an association go about reinventing the way it powers its entire community? Leo Cannyn, PMP, PE, principal project manager with Beryl Project Engineering in Tampa, says associations can take advantage of programs and incentives that encourage greener buildings. "A community has to first identify its energy needs and put a plan in place," Cannyn says. "Then, apply for split funding. There remains a wealth of grants and programs that will offer a 50/50 split on costs to assist multifamily communities in going green."
The road to sustainability starts with education, according to Cannyn. From there, an association should look to have its building envelope analyzed by a professional to see how it can further save money—while simultaneously saving the environment. "This education involves the board teaching its residents about conserving power and water within the community," he says. "Many local governments offer informational materials for free. "
To cite but one specific and easy remedy towards a greener community, Cannyn points toward insulation. "A lot of the properties that we inspect have little to none," he explains. "In reality, a building should have at least 10 inches in its attic, but 14 inches is preferred. That's the best way to reduce heating and cooling costs for residents. Poor insulation not only leads to higher cooling prices, but it can potentially shorten the life of the roof."
The proper management of common areas and infrastructure is essential to maintaining a sustainable community. Simple additions like rain gardens and vegetated swales can halt potentially damaging grading or drainage problems. There are but a few environmentally friendly solutions that are both cost-effective and visually appealing.
Big Business
Saving the world while saving cash seems like a no-brainer, but the sad truth is that convincing an HOA or condo to go green may not always be the layup that it should. There are often misconceptions or hurdles that slow a community's progression into the future of energy distribution.
Randolph Bell is the CEO of BeacCorp Property Management in West Palm Beach, a firm whose website makes special note of the fact that residential and commercial buildings account for 31 percent of global CO2 emissions, and which aims to aid its clients in reducing energy consumption—thereby increasing savings. Bell bemoans the abundance of under-utilized rooftop space in the 100,000 Floridian associations that are missing out on a golden opportunity by not installing solar paneling.
"I often tell my clients that installing a 'cool roof' [characterized by its high solar reflectance] is a no-brainer," Bell says. "But I'm frequently dealing with 70-plus-year-old board members. When I tell them that, if they put up $300,000 now, they'll have paid it back within eight years, they reply, 'Jeez. I'll be dead in eight years. I don't care about that. I don't care about saving $13 per month on my electric bill.' And that's my first impasse. I try to appeal to their sensitive sides by playing the 'It's good for the environment. It's good for your grandchildren card."
Outside of pleading to a client's sympathies, there are easily accessible locations on the Internet where associations can research how much new methods of energy production and consumption can save them. A PVWatts calculator can surmise, based on an association's location, the price of equipment, and the 30-percent tax credit, exactly how much it can save by converting to solar energy. Bell puts it, at current day present value, around 30 percent.
Another, more unfortunate hurdle that Bell encounters—one less surmountable than stubbornness—is corporate interests. "Right now there is a proposed ballot amendment in Florida that would allow commercial entities—which include condo associations—to install solar rooftops, and then sell the power back to residents," he says. But State Attorney General Pam Bodi immediately dismissed it, claiming that the language therein was "vague and ambiguous."
Sadly, many major energy companies have monopolies within their states and stand to benefit from the status quo, smoke screens of environmental friendliness aside. By Bell's count, there are some 2,000 lobbyists on the ground in Florida, working the state legislature on behalf of large energy companies. Any major advances on greener building codes will need to come from homeowners, with associations educating themselves independently, and lobbying their local municipalities for easier access to green installations when necessary.
Let the Sun Shine In
Fritz Kreiss is founder, president and CEO of Community Green Energy, LLC in Lake Geneva, Wisconsin, and he's constantly searching for innovative ways to provide cost effective, environmentally-friendly solutions for condo residents. He focuses on the many benefits of solar energy, and ways to make solar power available to everyone. Community Green Energy is an energy service that develops and finances renewable energy and energy efficiency projects nationwide.
Community virtual solar gardens, community choice aggregation, utility-scale solar development, and renewable energy financing are all areas of expertise under the Community Green Energy umbrella.
"While solar has been growing by leaps and bounds across America, people living in condominiums and co-ops have largely been unable to participate," says Kreiss. He explains that most associations have individual meters for each unit, making it cost prohibitive to provide solar for single condo units, plus most associations' roofs will not support an adequate array of panels. Also, maintenance and aesthetics issues often come into play.
As many as 80 percent of individuals and small businesses are supportive of solar energy, but many can't participate due to excess shade, renting rather than owning, or a roof that will not effectively support solar panels—not to mention the initial setup fees can be prohibitive. Solar gardens offers a viable solution, and a cost effective alternative to traditional energy sources.
Community Virtual Solar Gardens is a nationwide program developed by Community Green Energy (CGE) that allows condo owners to buy panels in a larger central solar array to offset their condo's electric bill. Building a large central solar array reduces the cost of going solar substantially. Depending on the state, the solar electricity generated could be a financial credit in an owner's bank account, on his or her electric bill or a kWh credit.
An added benefit for the homeowner is portability—in almost all cases you can take the benefits of ownership with you if you move. "With almost half the energy consumed stemming from heating and cooling, the initial design of any home should incorporate overhangs to block sunlight or maximize sunlight, depending on the season," states Kreiss.
Go Green, Save Green
Whenever a board is faced with upgrades and repairs, a green alternative to traditional options should always be considered. Tax credits, as well as local, state and federal laws should all be investigated. A board may obtain additional information from trade journals, industry professionals and trade shows, as multifamily buildings move toward effective ways to reduce a property's carbon footprint.
Anne Childers is a freelance writer and frequent contributor to The Cooperator. Staff writer Michael Odenthal contributed to this article.