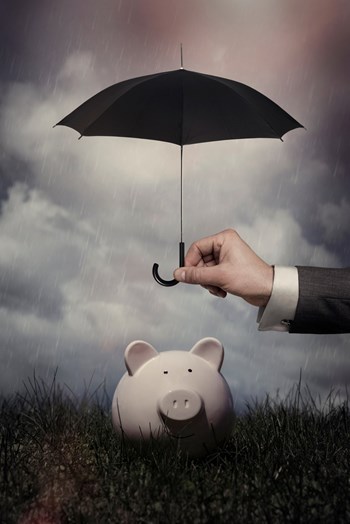 It's a question we're asked all the time: "Can we use reserves to cover an operating fund shortfall?" Under normal circumstances, our standard response would be an emphatic "No!" -- because reserves are for major repair and replacement projects. But now, in a time of (inter)national crisis, reserves may play a valuable additional role at your association.
In March, our country went into various degrees of 'lockdown' to prevent the rapid spread of the COVID-19 pandemic. The resulting rapid spike in unemployment means associations are, or will soon be, experiencing higher than normal assessment delinquencies. With most communities running on tight budgets even in good times, rising owner delinquencies put the short-term financial health of associations at risk. Yes, the roof might still need to be replaced in five years, but management, insurance, and trash bills all need to be paid now. In times like these, reserve contributions and the reserve fund can also be used to help offset a disruption to essential operating cash flow -- but it must be done with caution and care.
Even in the midst of uncertainty, boards still need to act and make wise financial decisions to lead their association. Faced with difficult decisions, the 'right' answer may not be clear, because standard best practices simply may not apply. Fortunately, by following a three-step process that flows from the Business Judgment Rule, boards can limit their liability exposure when making what may seem like unorthodox decisions, if documentation shows that those decisions are made:
In good faith
In the best interests of the association
After appropriate due-diligence (seeking wise counsel)
What Do We Do First?
First, it's important to remember that trying to solve the problem with reserves is not your first step. Begin your belt-tightening, continue your collection (and communication) efforts, and get in touch with your legal counsel to find if you have any state-law or governing document limitations. Then make sure you've gathered current financial information, including financial reports with bank balances, your year-to-date budget, any delinquency reports, and your most recent reserve study. Once all that information is compiled, your board and financial advisors will be better-positioned to weigh the options available.
What Are Board Options?
There are three ways reserves can help rescue an association in financial crisis: