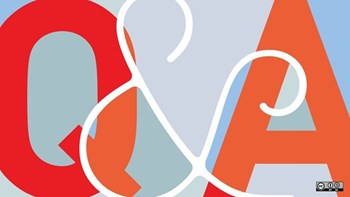 I just bought a townhome in central Florida. I'm just waiting for all the paperwork to go through. In the meantime, I wonder what kind of homeowner's insurance I should consider to protect my new home. I've heard that part of the monthly assessments include a policy on the exterior of the house, but I'm not sure what that means. Does that include part of the structure, or just surrounding the house? Are there insurance policies for associations like this one that will insure the entire structure of the home? If so, do I need the insurance the association supposedly has?
—Unsure about Insurance
"It sounds like the townhome is in a community association. In Florida, there are two types of community associations: (1) homeowner and (2) condominium. Both types contain an agreement between the association and all of its unit owners known as the declarations of condominium /homeowner association," says Shaun J. Marker, Esq., an attorney at Merlin Law Group in West Palm Beach. "You will want to be sure to obtain that agreement and all amendments in place for your community. If it is a homeowner association, you will want to look for what is defined as an association property. We would need to review that document and all amendments to be sure what the insuring responsibilities are for the association and unit owners.
"The monthly assessments that you mention likely include funds from each unit owner in their pro rata share toward the association policy. The association policy could provide coverage for a number of different things, depending on what the declarations state for the community. If, for example, the declarations state that the association has the obligation to insure the exterior of the building, including the exterior stucco, siding, walls, roofs, inside to the interior drywall, then your insuring responsibility for your townhome would involve the inside from the wall and ceiling coverings in to the finishes, fixtures and personal property. This is generally how the insuring responsibilities function for a condominium association in Florida, and may be how a homeowner association's documents read also. If however, the association's insuring responsibilities are just for common areas, parking areas, and things other than the buildings, then you would need to obtain insurance coverage for the entire home, exterior, interior and personal property.
"In association living, you generally do not have an option about whether to participate in the pro rata share as a unit owner for the insurance coverage that is provided to the association as a whole since the declarations agreement in place addresses the necessity of participation in the assessments for things such as maintenance and insurance. The type of policy you will likely obtain if you will occupy the town home is an HO-6 policy. If you are taking out a mortgage on the townhome, your lender will require proof of adequate insurance at closing.
"I cannot stress how important it is for you to confirm that you have coverage in place for windstorms/hurricanes and damage related to those perils in addition to fire, theft, etc… that are covered in a standard "all-risk" policy. You could need a separate windstorm policy to provide this coverage. Also, depending on where the property is located, consider purchasing a separate flood insurance policy (flood is often excluded under a homeowner's and windstorm/hurricane policy). The standard insurance policy definitions for flood include many scenarios beyond the simple one we often think about as involving rising tidal waters. Flood insurance premiums are often low compared to the homeowner's policy premium and provide important coverage as many people discovered this past year as far west as The Acreage, (a community in Palm Beach County, FL), which is an area that is not located close to the coastal shores. Discuss your particular insurance needs and obtain quotes from an insurance agent/broker, and verify adequate coverage for the structure, personal property/contents, and additional living expenses/loss of use coverage for all of these perils mentioned."