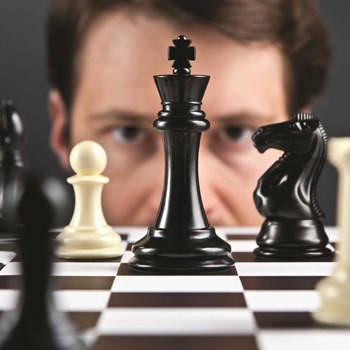 There's nothing worse than being a unit owner in a building and seeing someone on your board breaking a rule and seemingly getting away with it.
Some board members believe that they are "above the law" so to speak, and seem to be operating under a different set of rules than the rest of the building. This could be anything from giving themselves preferential treatment for parking spots, flouting pet rules, fast-tracking their own alteration projects or voting on financial matters when they themselves are in arrears.
"Board members not following their own bylaws happens more than you'd like it to happen," adds Raymond A. Piccin, a partner with the community association law firm of Katzman Garfinkel & Berger in Fort Myers. "There are two reasons. One is obviously intentional which is probably the worst case scenario and the second is unintentional. A lot of boards usually adopt what the prior board did. I can't tell you how many times I've run into situations where I've read the documents to them and they say 'we've been doing it this way for 20 years.' That may be so, but that doesn't make it right. I would say eight out of 10 times it's innocent but there is a small percentage of them that are doing it for nefarious reasons: either they want to get back on the board to get other people off the board or some other reason."
There are times when a board member tends to think that they are in a position of power rather than of responsibility and they tend to have a flagrant disregard for the rules and regulations of the community," says Kelly Vickers, LCAM, senior business development manager of KW Property Management & Consulting, which has offices in Tampa and throughout Florida. "These situations are far more difficult to manage as a result of the high level of emotion that can be involved and any guidance from an LCAM or a management firm will be viewed as confrontational and personal."
Rogue board members are awful for building morale, have a corrosive effect on residents' confidence in their board, and can cause a myriad of problems. In addition, in Florida there's a law that if a board member is 90 days past due on his or her assessments, they are no longer eligible to serve on a board.
"I've had board members that have become delinquent. That has happened quite a few times in this economy," says Tampa-based lawyer Niurka Fernandez Asmer of the law firm of Fernandez Florida Law with offices in Tampa and Clearwater. "And they usually get really upset when you tell them they can't sit on the board. The Florida statute also indicates that board members can't have any convictions if you are a board member."
Fiduciary Duty
A fiduciary relationship exists when one party puts its trust in another party and grants to that second party a degree of influence and power. There is the understanding in a fiduciary relationship that the second party has a high level of accountability, including moral accountability, to the first party, and that the second party—the fiduciary—will put the best interests of the first party above his own.
"A fiduciary duty is a relationship that you have of trust and as a board member you have to use and exercise the utmost of good faith toward unit owners," says Fernandez Asmer. "So when you are talking about fiduciary duty to the unit owners and the association as a community it's basically when you put the associations' interest above your own."
According to amended provisions of the Florida Condominium, Cooperative and Homeowners Acts, (respectively, Chapters 718, 719 and 720 of the Florida Statutes) board members must certify that they have read the association's governing documents and that they will work to uphold such documents and that they will faithfully discharge their fiduciary responsibility to the association's members or complete an educational course administered by the Florida Department of Business & Professional Regulation's Division of Florida Condominiums, Timeshares and Mobile Homes.
In a black-and-white world, a board member shouldn't be held to any higher standard than any other unit owner in terms of their obligation to follow rules, but in real life, they must be to keep things running smoothly. If not, unit owners get upset and all of a sudden it undermines a board's authority and it makes them wonder what else they can be doing wrong—like possibly embezzling—it creates a firestorm of problems.
"A board's duty is to promote health, maintenance and support of the community so they do have a fiduciary duty to act in the best interest of everyone and sometimes that's a difficult thing to do," adds Piccin. "What it comes down to is that you have to place everyone's interest above your own. It has to be what's best for everyone."
Breaking the Rules
In one building that Vickers managed, board members from a condominium association were participating in several questionable practices such as voting on a budget without having a meeting or presenting the proposed budget to the membership before they voted on it, refusing to allow members to speak at meetings and allowing a board member to keep more than the amount and type of pets specified in their own documents.
"In instances such as those it's important to recognize that they have not had access to guidance from a law firm who can caution them on Florida statutes," says Vickers, "or emphasize the importance of implementing the golden rule of being fair and consistent in applying the rules to all members of the community."
Board members who break rules may do so out of a feeling of superiority or it may just be in their nature and they think they can get away with it.
"Board members should be treated the same as unit owners if they break the rules," says Fernandez Asmer. "On the flip side these board members become friends. They may say 'Joe Blow is breaking the rules but I've known him for 20 years and we've been neighbors.' So they may show favoritism. There really isn't a distinction between a unit owner and a board member. They should go through the arbitration or mediation process through the board. And if you're violating any type of rules you should be addressing it through arbitration or mediation and if it can't be resolved that way then through the court."
Prime Suspect
Without question, unit owners expect board members to lead by example and comply with the same rules and regulations all unit owners must abide.To do otherwise breeds distrust in the board and lowers morale of a community.
If a unit owner sees a problem they should contact the managing agent or property manager and complain about the board member's infraction.
"The first thing to do is make sure you've got evidence. You don't want to start accusing anyone of self-dealing on a whim," says Piccin. "You want to make sure you've got your ducks in a row. And if you do, you've got to start documenting things by putting them in writing and sending things to the association. Folks get really emotional in community associations and a lot of times start saying things they shouldn't be saying. The easiest thing to do if you suspect someone of double dealing is to follow the money trail because they have access to the association's financial records.
That's where folks trip themselves up. They'll be checks written to that particular person or they'll have checks written to a corporation that doesn't exist. Even if they are a legitimate company you can see who the owners of that company are and nine times out of ten it could be a family member that owns the company."
Filing a Complaint
"A unit owner always has the right to bring a complaint against the association, and it would be against the association and the board," explains Fernandez Asmer. "They would bring that complaint to the department that handles that handles all of the condominium disputes," he says, (which would be the Florida Department of Business and Professional Regulation). That has been implemented so unit owners don't have to go to court and spend a lot of money on litigation. It gives both the owner and the association the opportunity to work out their problems before they go to court. It's an informal process where residents come to the table and try to do a mediation and the arbitration is not binding."
Another thing unit owners can do if they suspect fraud is attend board meetings to follow the issues, speak up at owners' forums at a board meeting or write the board and management raising issues of concern.
Then of course the easiest course of action against a board member breaking rules is to simply campaign against them in the next election and make sure they don't get their position back.
Final Thoughts
One of the best ways to make sure everyone—board members included—is on the same page is to have a good set of rules with all procedures in place such as a complete set of documents for suspected rule violations as well as guidelines for disputes such as arbitration or mediation.
Keith Loria is a freelance writer and a frequent contributor to The Western & Central Florida Cooperator. Staff writer Christy Smith-Sloman contributed to this article.