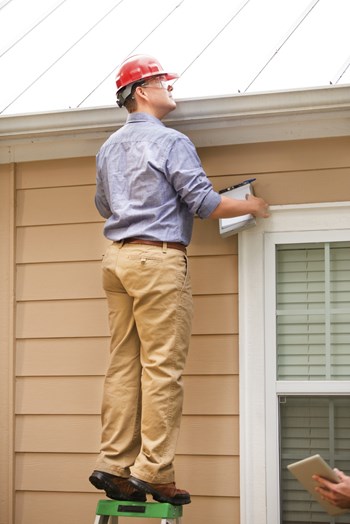 There are potential dangers all around a condo or co-op that no resident wants to consider a realistic concern: a chunk of hanging concrete above a pool deck can be life-threatening; a section of delaminated stucco—cracked all around—can sheet off and create serious issues; or water intrusion problems can cause or worsen structural problems, among a wide variety of other hazards.
Thankfully, the majority of building managers handle their property's security and safety issues efficiently, more specifically taking note of exterior property concerns. One requirement a board or management company must follow involves the exterior of multifamily buildings undergoing inspection by a qualified engineer.
The purpose of such inspections is twofold: not only do they check for cracks, settling, and other signs of serious damage, but also give boards and managers vital information about the condition of the property that helps them budget for upcoming maintenance needs.
Terri Chalaire, P.E., the director of Chalaire and Associates, Inc., an engineering consulting company in North Palm Beach, notes that associations should have their buildings inspected annually, but every few years at a minimum…or any time a potential problem is observed.
"Typically, a condominium will have all balconies inspected and an overall survey of the building's exteriors and façade," she says. "The exterior inspections can be performed from the ground to provide overall conditions and results."