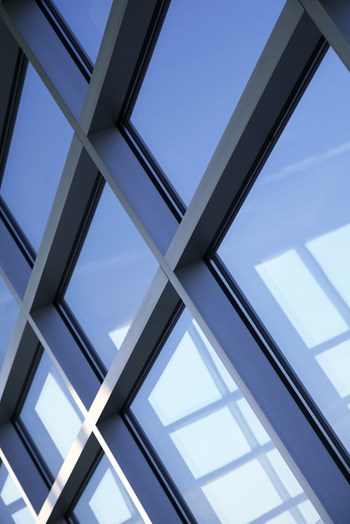 Windows can dramatically change any space, from transforming a tiny kitchen into a front row seat to a glorious skyline to morphing a standard upstairs bedroom into a perfect perch for an ocean view. Windows bring vast life and light to an condo unit or home, meaning a great deal of time, effort, and creativity are invested in finding the right ones for each individual need.
Often, windows have more responsibilities than simple aesthetic ones. In the South, with warm temperatures and vulnerability to tropical storms and hurricanes, finding the right windows is about "finding the balance between safety, hurricane resistance, and the effective incorporation of energy efficiency," says Doug Anderson, residential project manager for the ENERGY STAR Window, Door and Skylight Program, part of the United States Environmental Protection Agency (EPA).
Michael Nau, senior design engineer for PGT Industries, one of the nation's leading manufacturers and suppliers of residential impact-resistant windows and doors, agrees. "Structural integrity is the most important factor when it comes to windows and doors, whereas thermal resistance is the primary goal in colder climates," Nau says.
"We spend significant effort focusing on reinforcing materials to increase our products' strength and ability to withstand high wind pressures common in tropical storms and hurricanes," he continues. "Interior and exterior temperatures are very similar most of the year, so blocking the harsh rays of the sun is critical for keeping unwanted heat outside of a home or building."
The Evolution of Window Technology
Over the last half-century, windows have undergone dramatic changes, improving their functionality as well as form for consumers and the developers of residential buildings and communities.